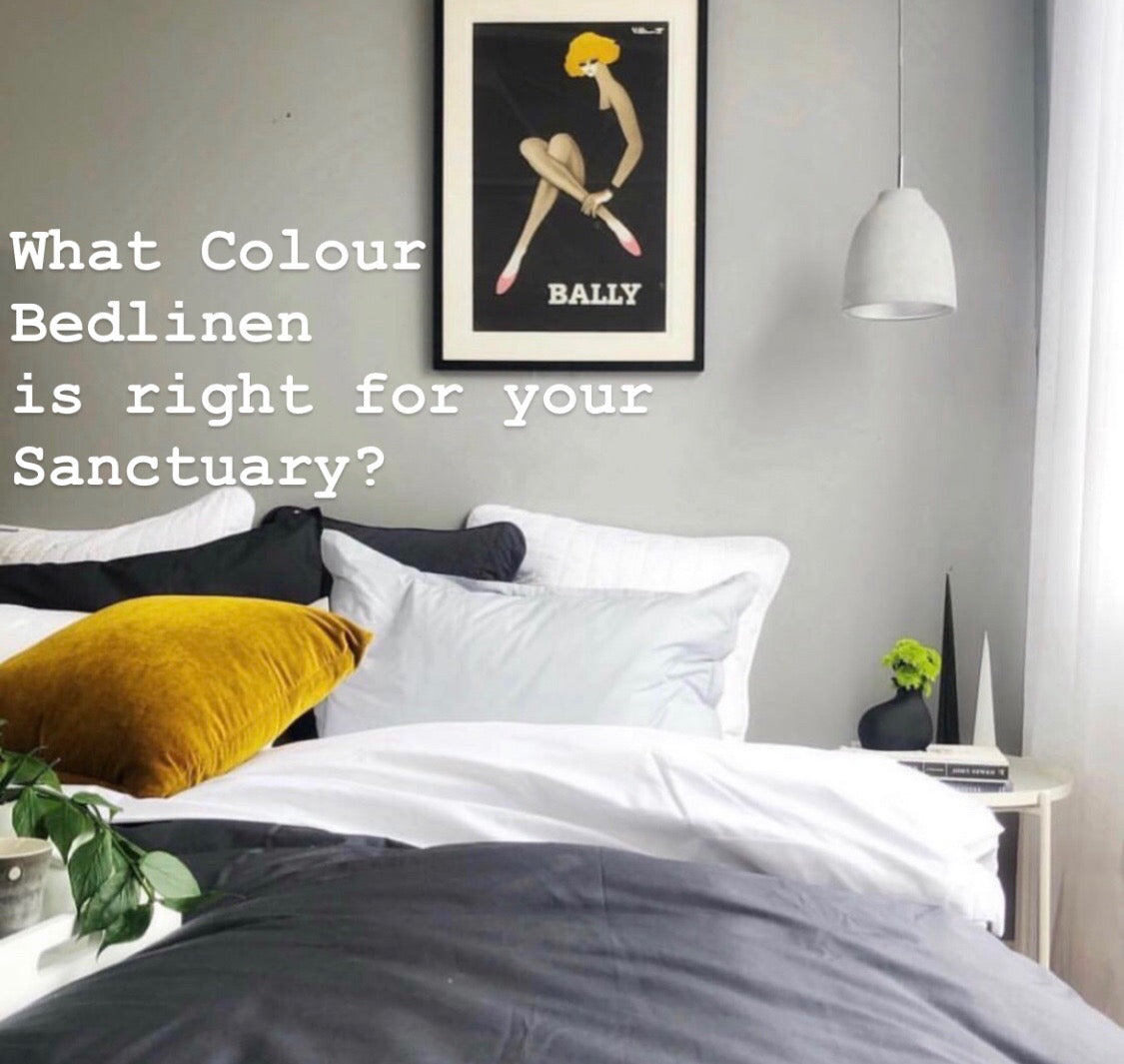 The question I get asked the most is "What color Bedlinen would suit my Bedroom?" We spend 1/3 of our lives in Bed so let's get this right! We sat down with Interior Stylist and Podcaster Lauren Keenan for her top 5 questions you need to ask yourself when choosing your Bedlinen Colours. (Please email us and we will happily send you a color swatch.)
You've bought the super comfortable bed and the expensive bedside tables. You've found an artwork you love. And the flooring and curtains are done too. There's just one thing left to decide. And it's an important one. What color bedding should you opt for? Your choice of color for your bed linen can have a real impact on the overall look of your room. Here are five important questions to ask yourself to make your choice of color a little easier:
GONE ARE THE DAYS YOU COULD GET AWAY WITH CLEVER MARKETING TO CONVINCE CUSTOMERS TO BUY YOUR PRODUCT. CONSUMERS WANT TO KNOW WHO, WHAT, WHERE AND HOW YOUR PRODUCT CAME TO BE AND IF IT HAS ANY NEGATIVE IMPACT ON THE ENVIRONMENT AND BOY ARE BIG BUSINESS GETTING ON BOARD.
1. What color is your bedroom furniture?
If your furniture is a lighter timber or fabric, then choosing bedding in a darker color like navy or charcoal will give you a high contrast. And of course, this works in reverse too with darker furniture and lighter bedding. The high contrast look works best when other design elements in the room are kept quite clean and simple.
2. What sort of mood do you want to create? If you'd like to create a calm and soft space, then lighter colors like white and pale grey and blue will certainly help to give you that sanctuary feeling. Pair it up with a linen throw and a boho fringed cushion for the ultimate in laidback luxe. If a moody or cozy interior is more your style, then choose a darker color like charcoal or navy for your bedding and then accessorize with a chunky knit throw and a tan leather cushion.
3. How's the natural light? If your bedroom is a little lacking in the natural light department, then keep your choice of bedding on the pale side. Think bright whites or silvery grey. These colors will help to reflect the natural light around your room rather than absorb it.
4. What's on the floor? The type of flooring in your bedroom is also a factor in which color bedding you choose. Many bedrooms these days have a grey or beige carpet. If you're worried about clashes then keep it simple with either a fresh white or deep charcoal.
5. What artwork will you be hanging above the bed? A beautiful artwork above the bed is a must-have for a luxe sleeping space and will be perfectly complemented by the right color bedding. Take inspiration from the colors in your artwork when choosing a hue for your bedding. If your artwork is black and white then pick either white or charcoal quilt cover for a timeless look.
If you'd like more advice on how to style up your beautiful Feyre Home products you can email stylist Lauren Keenan at lauren@laurenkeenan.com.au