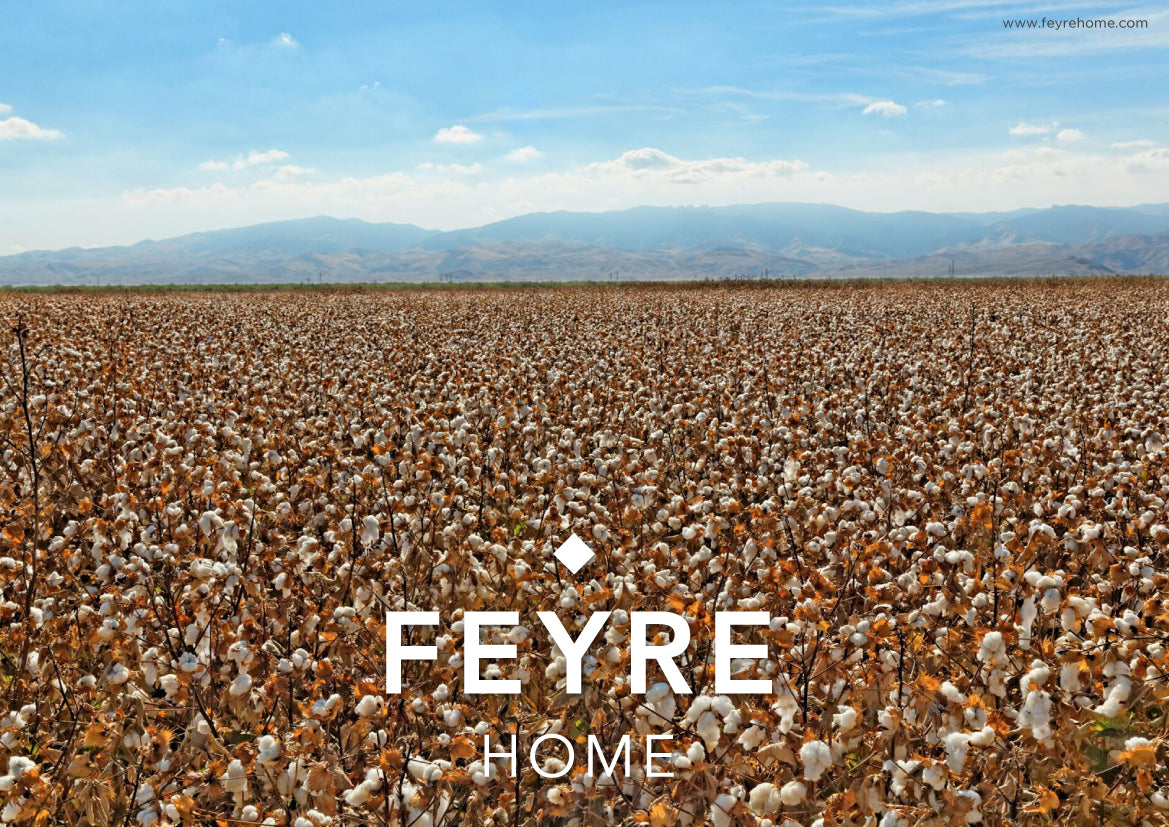 Which is best?
While similar in quality, the difference is origin
Supima cotton is grown in the South West of the USA and
Egyptian  cotton is grown along the Nile River.
Both are extra-long staple cotton fibres, the longer the cotton fibre the more superior.
Only Supima cotton has a fully transparent supply chain so you can be confident you are actually getting what you pay for.
Our first Bedlinen range was to be made from Egyptian cotton but the more we looked into it there was not enough authenticity to the brand.  
Don't get me wrong, 100% extra-long staple Egyptian cotton is amazing, but did you know that any Egyptian grown cotton, no matter what the quality can be marketed as Egyptian cotton.
In order to become a Supima licensee we sent a set of our bedlinen to Supima HQ to be DNA tested before our licence could be approved.
Our manufacturers also had to be a Supima Licensee. This gave us peace of mind that we were collaborating with a credible brand that believes in authenticity and transparency.
How can you can tell you are getting 100% Supima or Egyptian cotton?  
Price.  If a sheet set claims to be Supima or Egyptian cotton and the price is low you might need to investigate a bit more. You may be buying sheets that may have a small percentage of the quality fibre and blended with a cheaper fibre.
Supima cotton equates to less than 1% of the world's cotton production.  
Supima cotton is rare and we pay a premium for that.
Always check the packaging.  
If it says 100% Cotton - Warning!  It must state that it is 100% Supima or Egyptian cotton.
Check the reviews.  Any reviews mentioning pilling after a few washes, it is not 100% Supima or Egyptian cotton. 
Extra-long staple cotton is stronger, softer, will keep your colours brighter for longer and will not pill. Bedlinen made with 100% extra-long staple cotton will last longer than regular cotton and in my mind definitely worth the investment.  
Invest in quality not quantity.
So when looking for high quality cotton, extra-long staple cotton is what you want.
Stick with authentic brands and don't be fooled with tricky marketing.