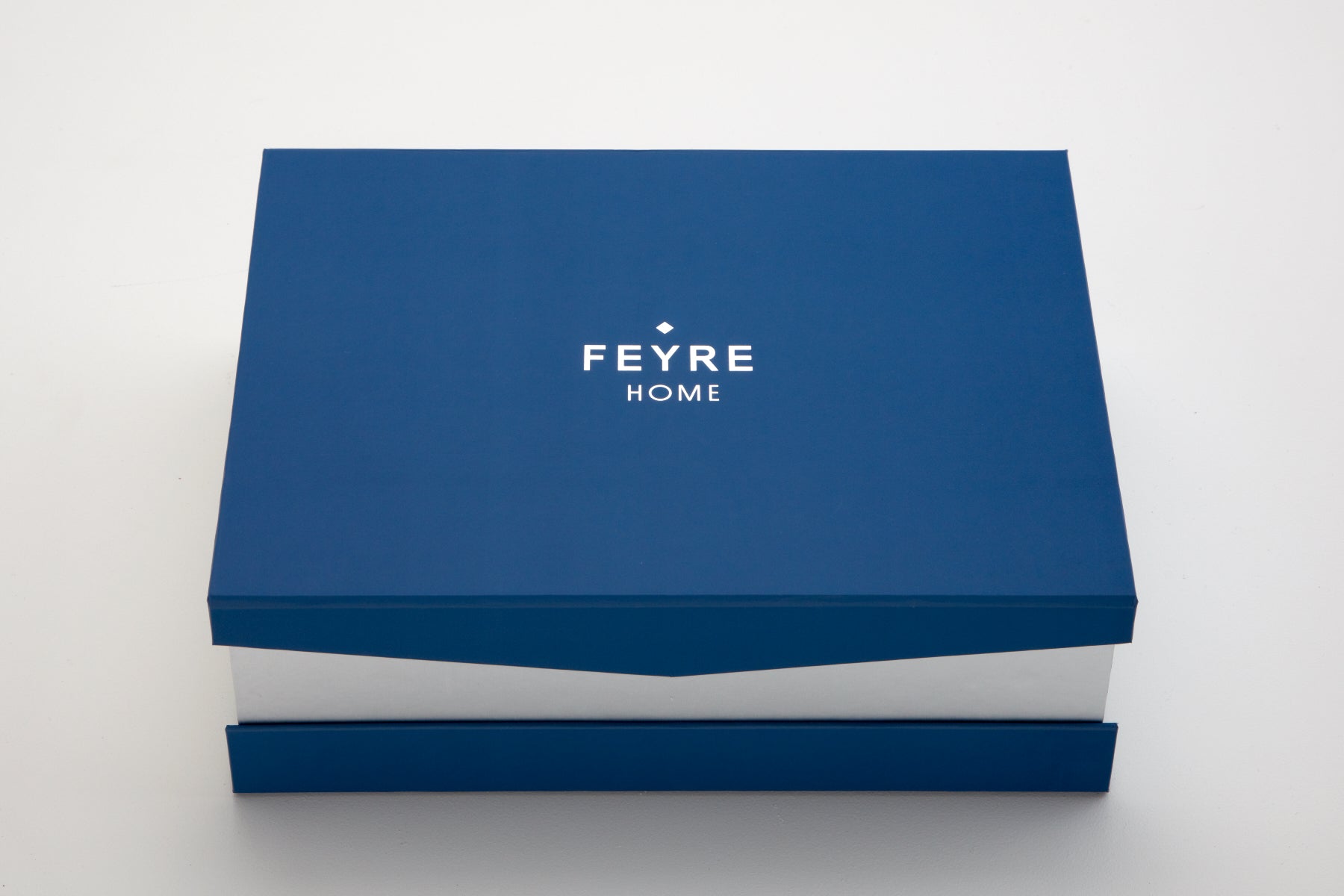 When we decided that our bedding would be delivered in our signature gift box we didn't dream that our customers couldn't bare to part with it.  
There was no way we wanted to suffocate our beautiful bedlinen in plastic, so we designed a gift box that was made out of 100% recycled materials and fully recyclable.  Plus what a fantastic gift idea.  Housewarmings, weddings, birthdays, Christmas presents.  Who doesn't appreciate jumping into clean, soft sheets. 
We include a storage bag to protect your linen form dust and keep organised. So why would you need to keep the gift box?
Our customers were telling us that it was too beautiful to throw out.  These are some of the things being stored in our gift box.  
1. Christmas decorations
2. Bow ties.
3. Tax receipts
4. Kids toys
5. Photos
6. School reports.
The list goes on.  It makes us very happy that our gift box is so loved and useful.
We want to hear more, so email us and send a photo if have found a place in your home for our gift box.
Loving the reviews as well, like this one..
This time of the year is so special especially after the year we all have had. The good things I choose to remember is the downtime spent with my family.  No rush to go anywhere, no school activities to race too, no need to get of my tracksuit pants and extra time spent in bed.  Take care out there.  Hilma